Alliant 1200R POWDER OVERVIEW;
Smokeless double based spherical rifle powder
It meters extremely well, and its double base provides consistent ignition and performance across a range of temperature and humidity extremes.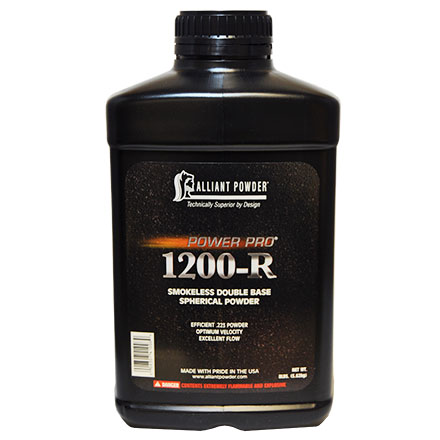 Product specifications.
Designed for .223 progressive loading
Meters well
Double base formulation
Lot to lot consistency
Made in the U.S.A.
Principal Purpose: .223 ammunition
Secondary Uses: Light Varmint Cartridges