PRODUCT OVERVIEW; WINCHESTER RANGER 40 S&W
Winchester Ranger 40 S&W ,For over 140 years, Winchester has been producing top quality ammunition for law enforcement personnel because it exceeds their personal defense requirements.
Ranger ammunition offers exceptional penetration, expansion and weight retention. The hollow point opens into six petals upon impact for massive stopping power. Threat stopping performance.
It's what makes Ranger T-Series the trusted duty load law enforcement agencies across America. The bullet's patented, segment engineered design enhances expansion, penetration and weight retention through a variety of intervening barriers.
This ammunition is new production, non-corrosive, in boxer-primed, reloadable nickel-plated brass cases.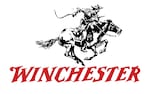 Made In United States of America
PRODUCT SPECIFICATIONS;WINCHESTER RANGER T
Product Information
| | |
| --- | --- |
| Cartridge | 40 S&W |
| Grain Weight | 180 Grains |
| Quantity | 50 Round |
| Muzzle Velocity | 990 Feet Per Second |
| Muzzle Energy | 392 Foot Pounds |
| Bullet Style | Jacketed Hollow Point |
| Lead Free | No |
| Case Type | Nickel Plated |
| Primer | Boxer |
| Corrosive | No |
| Reloadable | Yes |
| Country of Origin | United States of America |
Delivery Information
| | |
| --- | --- |
| Shipping Weight | 1.900 Pounds |
| DOT-Regulated | Yes |